Learn Astrology Step by Step Guide To Your Natal Chart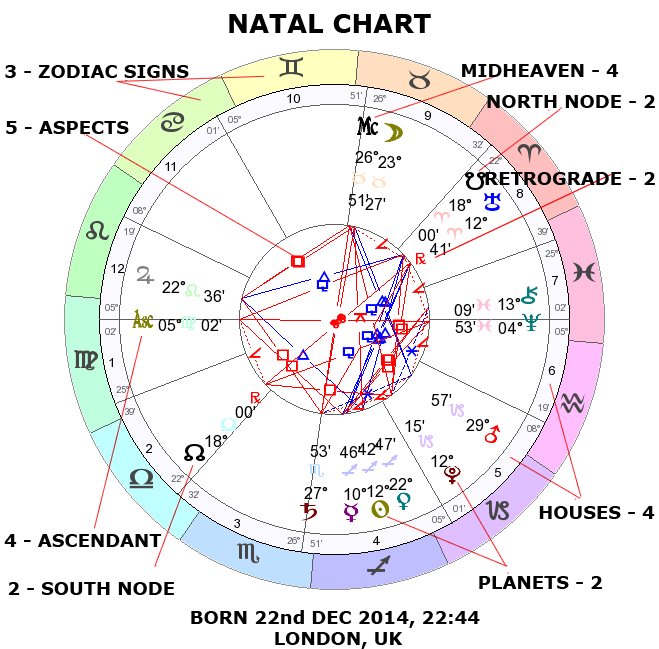 Astrology Yards Learn Astrology Guide, is a free & easy step by step online guide suitable for beginners as well as a reference. It focuses on western astrology and will provide you with the information required to interpret a horoscope, also known as a natal chart or birth chart, and look behind the face someone presents to the world, and discover who they really are.
An astrological chart, also known as a horoscope, natal chart or birth chart, is a map of the heavens at the moment of your birth and is a reflection of your unique personality. More than that, it can also give personal guidance on your love life and relationships and can even point you towards a suitable career. If you would like to explore this further, please see our full range of computer generated astrology reports for details.
If you are beginner, we recommend you learn astrology by following the steps below in order: