Marriage Astrology > Compatibility Chart Report
The marriage astrology report is a natal chart interpretation that assesses whether or not your relationship is marriage material i.e. whether or not two people are likely to be successful in forming a lasting marriage union. An astrology chart also known as a natal chart or horoscope, shows your destiny. As the saying goes, it is written in the stars. Therefore when we are born certain events and people are fated. How we respond and what we choose is self-determined, but fate certainly plays a hand. As such, an astrology chart shows whether or not relationships are favoured, or difficult.
The marriage astrology, compatibility chart report is a full and personal natal chart compatibility interpretation by Australian astrologer Stephanie Johnson of Seeing With Stars. As well as being a great read for yourself and your partner, it is also an ideal unique gift for any couple for special occasions such as weddings, valentines and anniversaries. All we need are the birth details and email address and we will send a personalised report to them directly usually within 24 hours. You can also add a personalised message to the gift email. Sections sections of the reading are outlined below.
Marriage Astrology Report Sections
Your Indicators Favourable For Marriage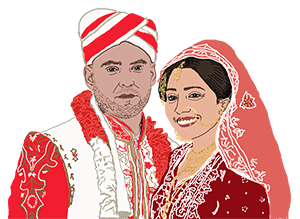 Destiny is said to play a part in marriage and so is character, hence the birth chart compatibility for marriage reading, first outlines the character of each individual and assesses whether they as individuals are predisposed to having a happy and successful marriage. It does this by looking at factors in your birth charts that may be favorable for the commiment of marriage, outlining some of the basic tenets and scores your likelihood of enjoying harmonious and life-enhancing marriage contracts.
Your Indicators Contrary For Marriage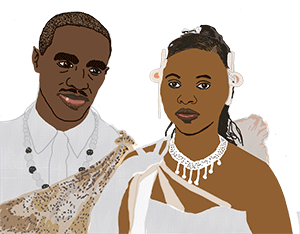 This chapter of your astrology compatibilty report looks at your indicators contrary to marriage and gives it a score. What this compatibility score may mean, is you need to work at your marriage before complete harmony can be enjoyed.
What counts in making a happy marriage is not so much how compatible you are but how you deal with incompatibility.
Sun & Moon Key Harmonising Factors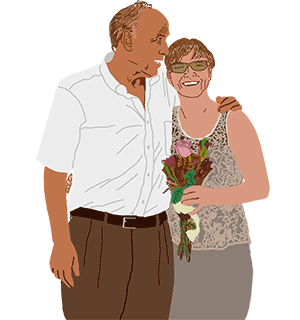 This section of your marriage synastry report, looks at the key harmonising factors in you and your partners astrology, which is important in establishing rapport, particularly if you are considering a commitment in marriage. It interprets this by looking at how the primary planets of self expression and nurturing, the Sun and Moon, are connected to each other.
Marriage is not about age; it's about finding the right person.
Your Spark - Venus And Mars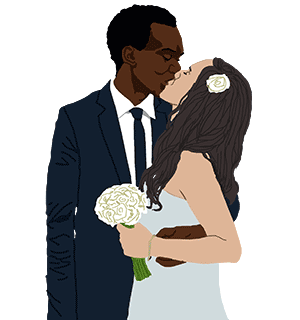 The final section of your marriage compatibility reading, looks at the sexual chemistry between you and your partner by looking at how Mars and Venus in you and your partners birth chart, which provide the spark of attraction, relate to each other and if they are in similar or compatible elements.
The real act of marriage takes place in the heart, not in the ballroom or church or synagogue. It's a choice you make - not just on your wedding day, but over and over again - and that choice is reflected in the way you treat your husband or wife.
Marriage Astrology Report Web Examples
Astrology Report Delivery
Astrology reports are ordered via PayPal and are usually delivered by email usually within 24 hours of receipt of successful payment. They are in PDF and web format and are mobile friendly and include an astrological chart, also known as a horoscope, birth chart or natal chart, showing the planets in the zodiac signs at your date of birth, time and place. The web format can be translated into multiple languages and includes easy to read listings of the positions of the planets & houses in your horoscope and aspects between planets & angles.