Relationship Astrology > Compatibility Chart > Synastry Report
Astrology compatibility or synastry, is the branch of astrology that looks at relationships. The relationship astrology report is a natal chart compatibility interpretation that will help you understand your relationship by explaining the astrological connections between you and your partner's birth charts, revealing your areas of harmony and compatibility as well as tension and conflict.
The synastry report is an in-depth, astrology compatibility chart analysis by Australian astrologer Stephanie Johnson of Seeing With Stars and is in mobile friendly web and PDF format. As well as being a great read for yourself and your partner, it is an ideal unique gift for any couple for a special occasion such as valentines, engagements, weddings & anniversaries. All we need are the birth details and email address and we will send a personalised report to them directly usually within 24 hours. You can also add a personalised message to the gift email. Sections of the synastry report are outlined below.
The compatibility of a couple and the quality of a relationship lies in the way they handle their arguments and differences
Relationship Astrology Report Sections
Your Individual Relating Traits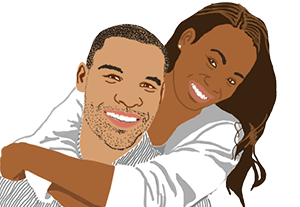 The first section of the astrology compatibility reading, looks at you and your partners individual relationship concerns in your own personal birth charts. Every individual brings certain needs and expectations into a union, which affect his or her ability to feel loved and supported. This in turn affects the nature and course of the relationship.
Your Personal Issues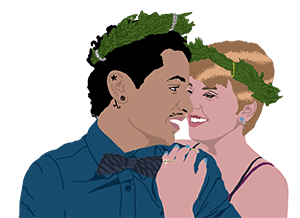 The next section looks at the interaction between you and your partners birth charts. It notes the nature of the relationship, whether it is likely to be a successful personal relationship or whether the forces at work are suggesting a less intimate bond. In other words how do these two people come together on a intimate level.
Primary Forces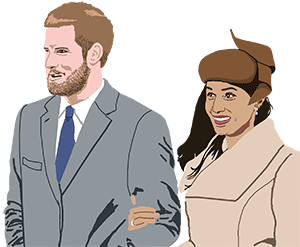 In addition to the intimate aspect of a relationship, there are usually a number of fundamental driving forces, which can be either major challenges or inspirations to the individuals involved. This section of your Synastry chart report, looks at how you stimulate and provoke each other.
You don't need someone to complete you you only need someone to accept you completely.
Generational Values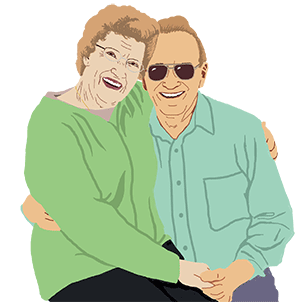 Underpinning the success of many relationships is a sense of shared values. Often this comes from simply being born into the same generation. However, sometimes it is more complex. This section explores whether or not you share the same societal values.
Our Relationship is meant to be. Something that was written in the stars and drawn into our destiny.
Relationship Astrology Report Examples
Astrology Report Delivery
Astrology reports are ordered via PayPal and are usually delivered by email usually within 24 hours of receipt of successful payment. They are in PDF and web format and are mobile friendly and include an astrological chart, also known as a horoscope, birth chart or natal chart, showing the planets in the zodiac signs at you and your partners date of birth, time and place. The web format can be translated into multiple languages and includes easy to read listings of the positions of the planets & houses in your horoscope and aspects between planets & angles.