Learn Astrology > Mars in Leo in Your Natal Chart or Horoscope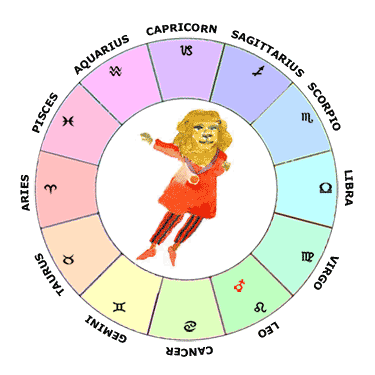 In this step, Mars in the Zodiac Signs, of the learn astrology guide to your natal chart, you will discover what Mars in Leo in your horoscope means.
Mars in Leo Personality
With Mars in Leo, these people are natural leaders and are blessed with abundant strength and energy. These people tend to be at the forefront of any project or venture. Although they are ruled by the Sun, this is usually considered a significant placement for Mars since Leo's fixed quality tends to give Mars much staying power without sacrificing its fiery tendencies. Since Leo is symbolized by the regal and mighty lion, Mars allows it to unleash its feral and bestial side which can cause fear or destruction to those who would threaten it or its loved ones. This placement definitely brings out the warrior side to its Warrior-King archetype and Leos can also enjoy careers in the military (an aspect of all the fire signs) and athletics (another fire sign aspect but with the added energy and rulership of the 5th House which governs these activities). So long as he takes care not hurt or devour the innocent, Leo can be free to flex its strong muscles and revel in its wild and fierce nature.
Since Leo is a fixed sign and a sign that looks to itself for authority, these people will not usually compromise on their ideas and visions and will not look to others for advice or direction. This placement can indicate a quite competitive nature if taken to the extreme, as these natives will naturally want to be at the center of events. Leading on from this, their can be jealousy and anger if they feel their needs are not being met.
Strength, Assertiveness, Power, Will, Drive, Ambition, Temper, Bravery

Expressed Through Being

Energetic, Dramatic, A Leader, Powerful, Egotistical, Vain, Generous, Noble, Creative, Talented
More often than not though, other people will be naturally drawn to people with this combination as they likely possess a strong charisma and charm. This combination can also indicate people who have a strong sexual interest which is characteristic both of the planet mars and the sign of Leo.
Discover what Mars in each sign of the zodiac in your horoscope means from the corresponding pages in this section.
Do you know your Mars sign?
If you would like to explore your horoscope further, including your Mars sign, please see our computer generated astrology reports for details.
Planets in the Signs
Discover what each planet in the signs of the zodiac in your astrological chart {also known as a birth chart, natal chart or horoscope} means below;